COMPLETE FILM PROGRAM RELEASED
7 September 2019
Opening and Closing Films, Complete Film Program and Guest Directors at the First Edition of the 013 Cinecitta International Film Festival, October 17 to 20 in Tilburg
In just over a month – from October 17 to 20 – the first edition of the 013 Cinecitta International Film Festival will take place. Cinecitta Tilburg has organized a unique "boutique film festival" with 13 feature films, a Masterclass on co-productions, and Q&A's with international filmmakers. Seven of the 13 feature films are Dutch Premieres, never having been shown in the Netherlands before.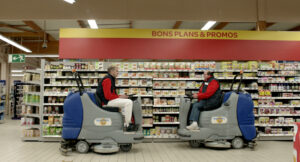 Willy the 1st
Opening and Closing Night Films
The 013 Cinecitta International Film Festival opens on Thursday, October 17, with the French dramatic comedy Willy the 1st(Willy 1er). The film is about socially challenged 50-year-old Willy (nonprofessional actor Daniel Vannet, marvellous) who, when his twin brother commits suicide, decides to begin to live for the first time in his life. Co-directors/writers Hugo Thomas and Marielle Gautier will be present to introduce the film and engage in a Q&A afterwards.
The Festival closes on Sunday, October 20, with the German drama Hands of a Mother (Die Hände Meiner Mutter), in which Markus (Andreas Döhler) suddenly remembers something terrible about what his mother did to him in his childhood. Markus and his wife (Jessica Schwarz) must confront and deal with an unimaginable truth. Director/writer Florian Eichinger will be present to introduce the film and engage in a Q&A afterwards.
The Film Program
The following films will be shown:
Willy the 1st (Ludovic Boukherma, Zoran Boukherma, Hugo Thomas, Marielle Gautier, France, 2016) Dutch Premiere
Hands of a Mother (Florian Eichinger, Germany, 2016) Dutch Premiere
Cetaceans (Florencia Percia, Argentina, 2017) Dutch Premiere
Clean Up (Kwon Man-ki, South Korea, 2018) Dutch Premiere
The Dragon Defense (Natalia Santa, Colombia, 2017) Dutch Premiere
The Line (Peter Bebjak, Slovakia, 2017) Dutch Premiere
That Trip We Took With Dad (Anca Miruna Lazarescu, Romania, 2016) Dutch Premiere
Genesis (Philippe Lesage, Canada, 2018)
Holy Air (Shady Srour, Israel, 2018)
Newton (Amit V. Masurkar, India, 2017)
Sicilian Ghost Story (Fabio Grassadonia, Antonio Piazza, Italy, 2017)
Volcano (Roman Bondarchuk, Ukraine, 2018)
Winter Flies (Olmo Omerzu, Czech Republic, 2018)
Guest Directors
The Festival has invited various directors to present their films in Cinema 1 during evening screenings. Here are the directors who will attend:
Hugo Thomas and Marielle Gautier (Willy the 1st) from France
Florian Eichinger (Hands of a Mother) from Germany
Florencia Percia (Cetaceans) from Argentina
Philippe Lesage (Genesis) from Canada
Anca Miruna Lăzărescu(That Trip We Took With Dad) from Romania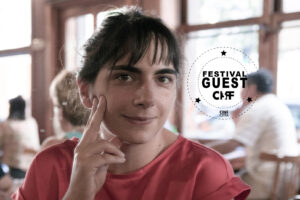 Florencia Percia (Cetaceans)
About 013 CIFF
Every year, more than 7,000 feature films are released worldwide, and about 5,000 film festivals take place around the world. Yet, many very worthy films die a silent death after a local screening or a single film festival slot. At 013 CIFF we will exhibit 13 films from 13 different countries that deserve a second chance. All films are entertaining, thoughtful, and high-quality examples of the seventh art, yet few in the Netherlands will have heard of most of them! Here's the chance to discover what you've been missing.
The Audience Award for Most Popular Film
Keeping in mind the 013 CIFF philosophy of raising the profiles of worthy films, the Festival has created the Audience Award for Most Popular Film, which gives Festival patrons the chance to vote for their favourite Festival titles. The winner of the award, announced on the final night of the Festival, will receive two things: a prize of €1,000 and, perhaps more importantly, the potential for distribution. If the film's producers or sales agent are in agreement, the Festival will assume the costs of subtitling the film in Dutch and distributing it throughout the Benelux countries, thus giving at least one 'unheard voice' the chance to be heard and seen where it was meant to be—in cinemas!
Masterclass: Show Me the Money!
On Friday, October 18, you will have the chance to learn a lot about international film financing and co-productions. During this special Masterclass, international and local filmmakers, alongside international and local film-fund representatives will meet to discuss the ins and outs of co-production.
Friday, October 18, 4:00 pm – Room X – €15 admission
Practical information
The complete program with block schedule is now available here. "Early bird" ticket sales have started and will last until September 19. You can also buy "ticket packs" and the regular Cinecitta strippenkaartendiscount pass. See website for details and benefits.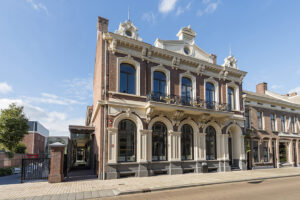 Cinecitta Tilburg
Cinecitta
Cinecitta is housed in a national monument, built in 1877, which was completely renovated between 2012 and 2014. There are three cinemas, a room that can be used for film screenings, workshops and masterclasses, a meeting room, a restaurant, a bar, and an inner garden. Cinecitta (a reference to the large film studio in Rome) is therefore an ideal film festival location for both festival guests and visitors. There are plans to build two more cinemas in 2020. Cinecitta has traditionally been strong in arthouse films: gems from all over the world, which often make regular Hollywood fare look pale in comparison.
Back to festival news