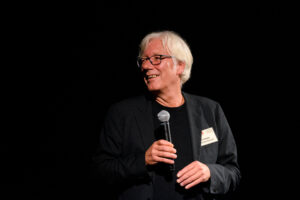 Jack Vermee – 013 CIFF Festival Director and Director of Programming

Jack Vermee, whose family emigrated from Tilburg to Vancouver, Canada, after WWII, is a Canadian film programmer, writer, and university lecturer living in Paris. He got his start in the film festival world in 1986 as a writer, editor, and programming consultant for the Vancouver International Film Festival, for which he still consults. He was a regular film critic for the Westender newspaper in Vancouver for ten years and has written film and cultural criticism for more than three decades. He has also co-written a screenplay adaptation of the Haruki Murakami novel South of the Border, West of the Sun for a London-based film production company. In 2009, he moved to Paris, where he has taught film history and film festival management, among other courses, at IESA (the Institut d'études supérieures des arts) since 2013.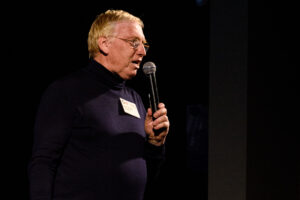 Paul Vermee – Founder

In 2009, Paul Vermee bought Tilburg's Cinecitta cinema and refurbished it, turning it into a completely new venue. A few years ago, Paul visited family in Canada. 'Do you know Jack?' asked cousin Glenn. 'He works for the film festival in Vancouver.' Not much later, Jack Vermee received an email from his then-unknown relative Paul. The last sentence: 'Do you want to start a film festival at Cinecitta…?' Paul was a boy of only ten when he started collecting old paper with his brother, who was two years older. After the HBS, he explored different worlds: from transport to the music industry, from employment agencies to project development. 'My drive is in entrepreneurship itself,' says Vermee, from the beautifully renovated Cinecitta. 'If I have something in mind and the idea feels good, I want to realise it, not only in a successful manner, but also with pleasure. Doing business must be fun. My parents had nothing, but we had culture in our house. We were the only family on the street with a piano in our living room, and my mother knitted Norwegian sweaters, which she sold in a store on Heuvelstraat. You did things yourself. You were active and creative. I grew up with that. Given my age, I could be on the golf course at the moment. But I prefer to be busy; I am a doer. Anyone who knows me knows that there is always work. With the 013 CIFF, I'm very proud to have started a new cultural initiative in the city of Tilburg.'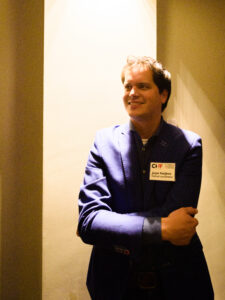 Jasper Naaijkens – Festival Co-ordinator

Jasper Naaijkens studied marketing communication and, afterwards, worked for film producer Scarabeefilms. In 2009, he edited his first feature documentary: Contractpensions. He then went to the US for a year to give guest lectures at Harvard University, together with director Leonard Retel Helmrich. At that time, Jasper also edited the successful documentary Position Among the Stars (winner at IDFA 2010 and Sundance 2011). In 2013, he edited the feaure documentaries Buitenkampers and Hollandse Nieuwe / Raw Herring (official competition Tribeca Film Festival 2013). Jasper was nominated in the 'Best Editing' category at the Sundance Film Festival and the Cinema Eye Honors in New York for his work on Position Among the Stars. After this, Jasper released various films, including Jackie, Wind River, Hell or High Water, I Tonya and Roma as marketing manager for film distributor The Searchers. Since 2015, Jasper has been the main programmer of the Cinecitta cinemas.
Joining Paul, Jack, and Jasper are Cinecitta staff members Nettie Verhagen as 013 CIFF's Co-founder and Accounts Manager, Marnick van Gessel as Venue Manager, Francisca Retel Helmrich as Guest Liaison and co-Travel Co-ordinator, Zoë Frantz as co-Travel Co-ordinator and Social Media and Publicity Co-ordinator, Thom Engelhart and Lisa Ooijevaar as Technical Co-ordinators, and two dozen wonderful, essential volunteers!