Martin Koolhoven to Give Two Master Classes at 013 CIFF
30 September 2020
The 013 CIFF welcomes Martin Koolhoven, one of the Netherlands' most successful filmmakers, who will give two master classes on Friday, 23 October. He recently made his international debut with Brimstone, the first Dutch Western, and the first Dutch film to be sold to more than 80 countries.
23 October – 17:00 – Master Class: Think Big!
With Brimstone, Martin Koolhoven succeeded in making a Western of Hollywood proportions. Boasting a budget of almost €15 million and featuring such stars as Guy Pearce, Kit Harrington, Dakota Fanning, and our own Carice van Houten, one has to ask, 'How did Koolhoven achieve this?' Martin will tell you how to deal with intrusive producers, vain actors, obscure broadcasters, rigid funds, and financiers who do not keep to agreements. And about how sweet it tastes when the film that nobody seemed to want turns out to be a success. Martin also explains how he managed to realize this mega production: what choices and mistakes he made, and, most importantly, what lessons he learned. This Master Class will be in Dutch and is a must-attend for local film makers!
23 October – 19:00 – Master Class: Koolhoven's Choice
Martin shares his passion for film with a general audience. He walks us through the films that were important to him and why these films were (and are!) so important in film history. He explains how some scenes made such an impression on him, and he puts himself in the role of the director: why did the director choose this approach and how does it affect our experience of the film? What was the purpose of the film? Have the directors achieved their goals with their choices…?  This Master Class will be in English.
The 013 CIFF
Every year, more than 7,000 feature films are made, the majority of which die a quiet death after a festival screening or two. Many of these feature films deserve wider exposure. That is why 013 CIFF will screen a selection of 13 unique films from 13 different countries from 22 to 25 October. Eleven of these films have never been screened in the Netherlands before and will have their Dutch or Benelux premieres at the festival.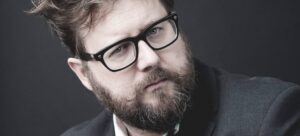 Back to festival news