MASTER CLASS from the 2019 edition
MASTER CLASS from the 2019 edition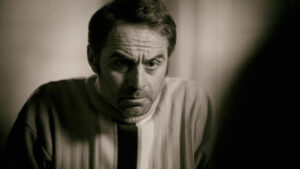 Medulla by Rudi Brekelmans
Masterclass of 2019:
Show Me The Money!

A Master Class on Film Funding
Friday 18 October – Ruimte X – Cinecitta Tilburg
Start film Medulla: 15:00
Start Master Class: 16:00
Tickets €15 (incl. film Medulla)
MASTER CLASS IS IN DUTCH – GET YOUR TICKETS HERE
During the 013 CIFF, Cinecitta will announce details of a brand new Brabant-based film fund, designed to enable autonomous filmmakers to bring their vision to the big screen. Starting in 2020, a growing number of filmmakers will be selected to receive a grant to develop their dream projects.
What is the best way to set up such a fund and to apply it? What are best practices in the Netherlands? What are the experiences of new and established independent filmmakers who have worked under similar conditions? During the master class 'Show Me The Money!' filmmakers and finance experts will discuss ways to re-centralize autonomy and creativity in the filmmaking process and to facilitate filmmakers to create their artistic vision.
Tilburg based filmmaker Rudi Brekelmans will show his independently produced film Medulla and talk about finding creative solutions to budgetary problems. Filmmaker and producer Hetty Naaijkens-Retel Helmich (Stand van de Sterren, winner at Sundance and IDFA; Buitenkampers; Klanken van Oorsprong) will talk about funding and producing her films (partly) outside of the existing structures. Dutch Film Commissioner Bas van der Ree will present the Dutch national perspective and talk about developments in international coproduction. Guido Franken is the film commissioner for the Province of Limburg and the director of talent-hub CineSud. He will share his experience on successfully creating a regional hub for talent development.
Rudi Brekelmans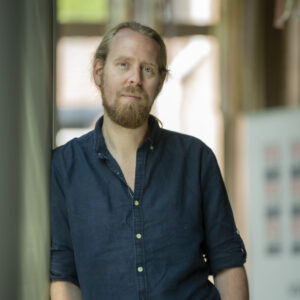 Rudi Brekelmans is the founder of Tilburg's Studio Nova foundation, which focuses on facilitating talented Brabant-based filmmakers in pursuing their filmmaking dream in a realistic and sustainable manner. A screenwriting alumnus of the Dutch Film Academy, Rudi wrote short films such as Fata Morgana, Bullet Time, and To Catch a Fly. In 2019, he released his directorial debut Medulla, which was nominated for the award for best directorial debut at the Netherlands Film Festival. The concept of the film was built from embracing practical limitations and turning them into creative advantages without making concessions to storytelling.
Hetty Naaijkens-Retel Helmrich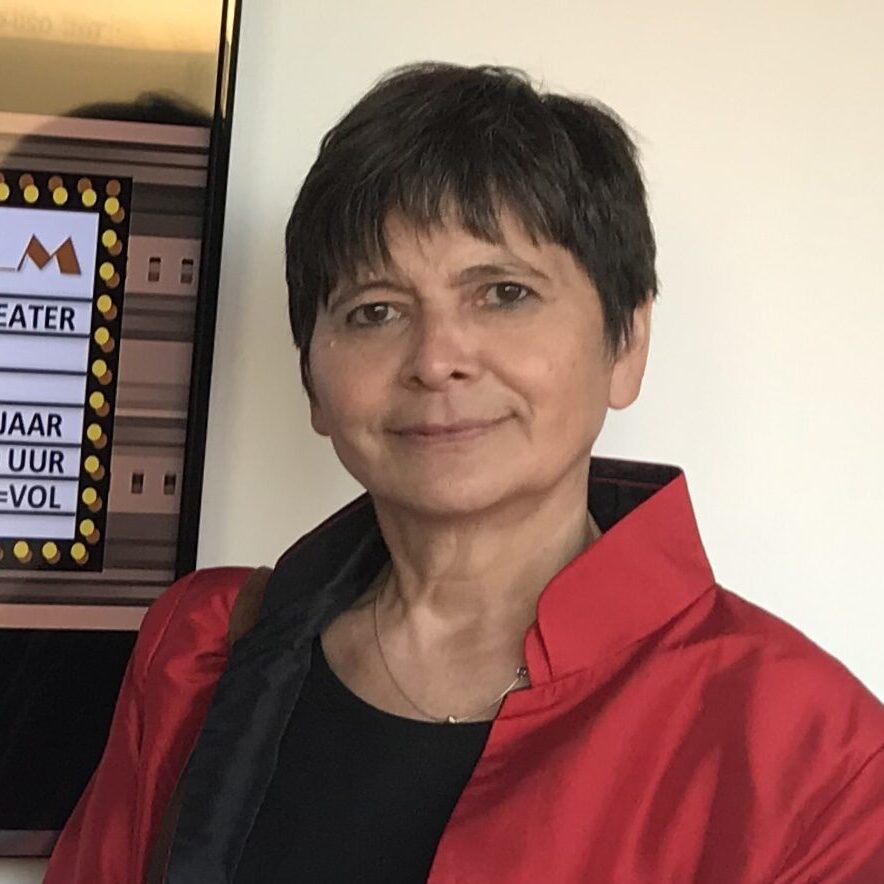 An important influence on Hetty Naaijkens-Retel Helmrich's vision as a filmmaker and producer is undoubtedly the rich variety of cultures that she has come into contact with in her life. Born in Indonesia from a Javanese mother and a Dutch father, she came to Tilburg when she was two. Later, she spent nearly ten years in Curaçao with her husband Joris. Back in the Netherlands, she founded Scarabee Films with her brother Leonard Retel Helmrich. In the years that followed, she produced various international co-productions with various directors. In 2004 Hetty was selected as Mediawoman of the Year by the Media Women Network and awarded the Martha Hering Brooch. For the script of the Sundance and IDFA winner Stand van de Sterren (Position Among the Stars), Hetty received the nomination of the Writers Guild of America in Hollywood. In 2013, Hollandse Nieuwe (Raw Herring), directed by Hetty and Leonard, premiered at the Tribeca Film Festival in New York. Hetty herself directed the documentaries Contractpensions – Djangan Loepah!, Buitenkampers – Boekan Main! and Klanken van Oorsprong. All three films received Crystal Film Status of (at least) 10,000 paying cinema visitors in a short time. Klanken van Oorsprong received more than 25,000 cinema visitors last year.
Bas van der Ree

Bas van der Ree has built up an extensive track record in the Dutch and international film and media industry. He has been working nationally and internationally since 1994 as a location scout, production manager, and line producer on many films, documentaries, television productions, and TV commercials. As a result, he has a broad network in the audiovisual infrastructure and the specific expertise of the possibilities that the Netherlands has to offer as a film location and production country.
Films that he has worked on include Black Tulip (Preston Sturges, Jr. 2014, USA), Francofonia (Aleksandr Sokurov, 2014, Russia), PBS NOVA (2013, USA), CZ 12 (Jackie Chan, 2010, Hong Kong), Blue Bird (Mijke de Jong, 2004, the Netherlands), Grimm (Alex van Warmerdam, 2002, the Netherlands), and Who Am I? (Jackie Chan, 1998, Hong Kong).
Says Doreen Boonekamp, director/director of the Dutch Film Fund: "In Bas van der Ree, we have attracted a very experienced professional who has a great deal of knowledge of the Dutch film and media sector. Because of his experience with foreign crews, he has a clear picture of the wishes and requirements of producers."
In 2014, Bas started as the Netherlands film commissioner. The Film Fund launched the Netherlands Film Commission during the Cannes International Film Festival 2014, together with the new Netherlands Film Production Incentive. The simultaneous start marked an integrated approach to positioning the Netherlands internationally as a film production country. The Netherlands Film Commissioner is the central point of contact and service for producers who want to export (parts of) their production to the Netherlands and acts as the liaison between producers and the companies and professionals in the Dutch film industry.
The Netherlands Film Commission works closely with the existing local film commissioners in Amsterdam, Rotterdam, The Hague, Leeuwarden, Zeeland, Eindhoven, and Maastricht and will actively work to further expand this network in the Netherlands. The film commissioner also works closely with EYE International, responsible for the international promotion of Dutch films.
Guido Franken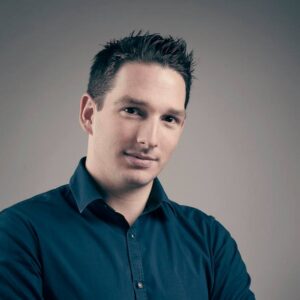 Guido Franken is the film commissioner for the Province of Limburg and the director of CineSud, the film hub for new filmmakers and industry professionals located in the heart of the Netherlands, Belgium, and Germany. CineSud organizes training labs for short and feature films as well as pitching forums, and it offers talent a unique stage in an (inter)national context. They do this not only via festivals, but also via international festival distribution and a new VOD platform for short films to be launched on November 1 in collaboration with the Dutch Film Fund and various (inter)national partners.